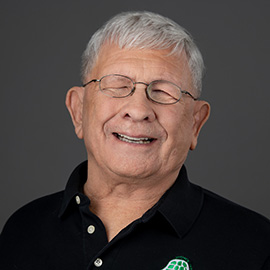 Tom Norton

Founder
A lifelong recycler, environmentalist, and visionary entrepreneur, Tom started Cleveland Reclaim Industries, later known as Turtle Plastics, in 1980 to recycle plastic rubbish from industrial plants.
He had just completed a successful 25-year career in the lighting and apartment industries, sold his business interests, and retired. But six months later, with not much to do and all his children attending college simultaneously, Tom decided to start a new venture focused on sustainable business practices.
Tom soon saw the opportunity to do much more than just recycle used plastic: He believed plastic could be remade into ergonomic products that businesses could use to create safer, healthier work environments. Turtle Plastics became the first manufacturer of flexible, ergonomic flooring tiles and matting made from recycled materials. Tom also founded the Magnificent Machinery Company, which also was started to design and build recycling equipment.
Tom's vision was simple: "If we create a market for recycled plastics in the form of products, then the rest of the issues, such as collection and processing, will take care of themselves."
Tom spent the next several decades leading Turtle Plastics to the forefront of the EHS solutions industry. He created many sustainable business practices that continue to drive the company's operations and success, such as:
Installing solar panels to produce energy to run the company's headquarters building;
Recycling all paper in daily operations;
Committing to a zero-wood workplace;
Buying back used products from customers at the end of product life to recycle them once again.
Tom is co-chair and Trustee of the Turtle Plastics Foundation, an organization he co-founded with his wife, Dr. Karen Bradley. He enjoys working on many charitable causes, assisting with political advocacy and writing a history of the company. He is a longtime member of Sierra Club, Greenpeace, The Cousteau Society T.A.C. (Technical Advisory Committee), and is past chairmen of the Household Hazardous Waste Committee of Cuyahoga County, Ohio. Tom attended John Carroll University in Cleveland, Ohio majoring in history and speech.
Tom has tremendous energy, and in part due to his own declining vision has recently formed a private venture that will make products for the visually impaired. His new venture is named Seize The Day (Carpe Diem).
Always pushing the envelope, at age 60, Tom and his wife, Dr. Bradley, adopted a 13-month-old Russian child. Tom also enjoys spending time with his six other children, many grandchildren, and great grandchildren.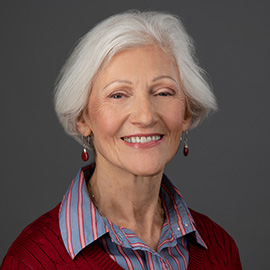 Karen A. Bradley, M.D.


Clinical EHS Advisor



Karen is our Clinical Advisor for Environmental Health and Safety. A physician-psychiatrist who retired after 30 years from her active private practice, she volunteers as a psychiatrist in Cleveland, Ohio and has volunteered on numerous international medical missions.  Karen provides valuable insight to the EHS component of our products including aspects such as ergonomics.  Karen received her medical degree from Loyola University Chicago Stritch School of Medicine. Karen has a leadership role as a Trustee in the Turtle Plastics Foundation, which she co-founded with her husband, Tom Norton, founder of Turtle Plastics.
An advocate for firefighters' mental health, Karen authored "But, I'm Not Crazy! An Honest Acknowledgment of Post-Traumatic Stress Disorder in the Fire Service," published in the September 25, 2017 edition of Fire Engineering.
Karen enjoys spending time in her butterfly garden, volunteering her time, and lending spiritual support or her educational talent to those in need.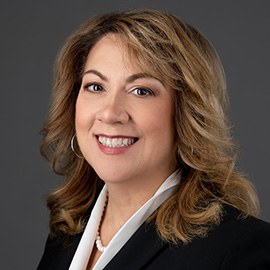 Liz D. Paintiff

President
As President and shareholder, Liz is responsible for all operations of the organization. She works closely with internal and external stakeholders to facilitate organizational or personal development. She directs activities to develop and implement the company's short- and long-range business goals and profitability objectives. Continuing to grow the company under her leadership, Liz attributes the success of Turtle Plastics to listening to customers, making quality products, innovating EHS solutions, and carrying out the principal mission and the vision of Tom Norton, the company's Founder. Liz serves as a Trustee of the Turtle Plastics Foundation.
Prior to joining Turtle Plastics, Liz held executive leadership roles within growth industries including nonprofit management, commercial real estate development, and general business consulting. Liz is a Deloitte alumnus.
Liz is a member of Delta Mu Delta, an international honor society that recognizes academic excellence. She holds a Bachelor of Science from Eastern Michigan University and a Master of Business Administration with a concentration in Economics from Southern New Hampshire University. Liz is a 2006 graduate and community activist of the Cleveland FBI Citizen's Academy. Liz volunteers as an Executive Committee and Board Member for the North American Vehicle Rescue Association (Miami, FL) and Partner Member for the National Fallen Firefighters Foundation (Emmitsburg, MD).
In her spare time, she and her husband Russ enjoy motorsports, traveling, and spending time with family. She is an avid gardener and weekend home improvement warrior.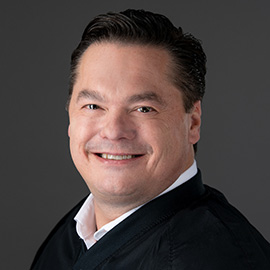 Dennis Hildebrandt

Vice President
In his role as Vice President and shareholder, Dennis continues to lead national and global sales for Turtle Plastics in all industrial, fire/rescue, and commercial industries. Dennis is instrumental in working with major industrial distribution companies throughout the US, Canada, Mexico and South America, Japan, Europe and Australia. He has led key projects individually and with major distributors resulting in Turtle Plastics products being utilized in multiple FORTUNE® 500 companies.
Dennis often collaborates with customers to develop customized products for their needs. Asked by Union Pacific Railroad to help solve a maintenance issue in Texas, Dennis and the onsite UPR crew hand-sketched drawings of a new product to address safety issues and substantially cut down repair time. Dennis then coordinated a meeting with UPR engineers in Omaha. The result was Turtle Trax, one of our most popular products for providing railroad industry workers with a tool for quicker, more efficient, and safer maintenance and repair.
Dennis has extensive knowledge of critical technical and regulatory areas of occupational health and safety. He is certified as a Qualified Safety Sales Professional (QSSP). Dennis serves on the Turtle Plastics Safety Committee, is Chairman of the Turtle Plastics' Advisory Committee on Thought Leadership, and is the Secretary for the Turtle Plastics Foundation.
Dennis holds a Bachelor of Science degree from Baldwin-Wallace College.  Dennis is a classic car and hot rod enthusiast and enjoys spending time with his two daughters.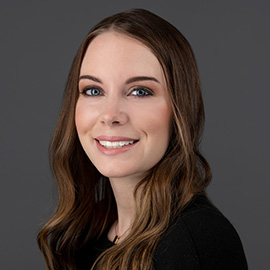 Ashley Holloway


Senior Accountant



We are pleased to announce that Ashley was promoted in January 2023 to her current role as Senior Accountant. In this position, Ashley is responsible for creating and maintaining a documented system of internal and external accounting policies, procedures and controls as well as providing financial reporting. She works closely with the team on the day to day financial operations of the company.  Ashley oversees compliance with human resource benefits such as our medical programs, 401(k), and pension. She assists in all other human resource support to the President. Ashley serves as the Treasurer for the Turtle Plastics Foundation. She has been a valuable member of the Turtle Plastics team for more than six years.
Prior to joining Turtle Plastics, Ashley interned at the Lorain County Friendship Animal Protective League and worked in the hospitality industry. She holds an Associate degree in Accounting from Ohio Business College and is certified in Microsoft Office. Ashley is currently attending Lorain Community College to earn her Bachelor's in Accounting and Financial Management. In her free time, she enjoys spending time with family, especially her young children.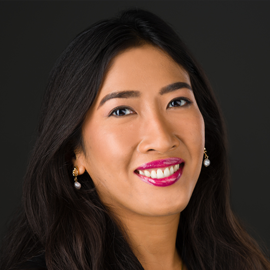 Yhosila Deew


Inside Sales Manager



Yhosila has worked in a wide variety of professional capacities in the fields of education, hospitality, aviation, and manufacturing. In her capacity of Inside Sales Manager, Yhosila works closely with all teams to ensure, sales, marketing and production metrics are being met. Prior to joining Turtle Plastics, Yhosila worked with the Small Business Development Center of Cleveland Heights, Ohio where she devoted the majority of her time and expertise assisting local entrepreneurs on the various aspects of starting and expanding a sustainable small business. Her previous activities included analyzing the specific business and industry data in finance, marketing, management and operations, providing guidance in the development of business plans and financial packages, and providing guidance in loan packaging to pre-venture, start-up, or advanced stage existing businesses
She earned her MBA in 2019 from Cleveland State University and received her BBA from Kent State University. She is a Fulbright recipient of Community College International Department Program under the auspices of United States Department of State of Educational and Cultural Affairs in 2010 – 2011.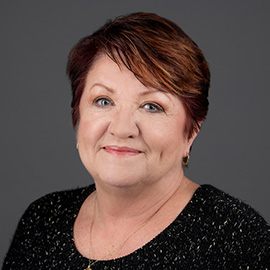 Liba Nemrava


Senior Client Service Specialist



Twenty years ago, Liba came to her first interview at Turtle Plastics with an interpreter. She and her husband Petr had recently emigrated from the Czech Republic. Liba was hired initially to help with the gritting process on Turtle Tiles, but she quickly not only became proficient in English but began to develop her computer skills.
Today Liba is an invaluable team member who has been promoted numerous times throughout her career with us. As a Senior Client Service specialist, she works closely with many of our FORTUNE® 500 companies to ensure their questions are answered and orders are processed correctly. Liba is always striving to improve her skills through local and online educational programs. She is a tremendous resource for her knowledge of Turtle Plastics products in the industrial markets. She is OSHA 30 certified.
Liba and Petr have two children and four grandchildren. She enjoys traveling and baking delicious Czech desserts that she often shares with us in the office.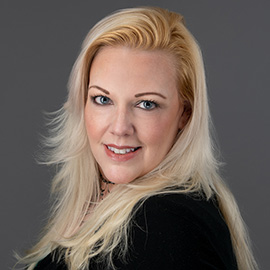 Niki Lisi


Client Service Specialist



Niki has 25 years of experience in customer service and spent 15 years in sales, banking, and management. She joined Turtle Plastics as a temporary accounting assistant and has been promoted to Client Service Specialist leading the international and fire/rescue industry support.    Customers have praised her quick response time in facilitating often complex overseas shipments.  Additionally, Niki assists with the Turtle Tube sales and programming.  Niki is OSHA 30 certified.
Niki is an animal lover who has rescued several animals over the years. Niki cares for our mascot turtle and fish tanks at the office. Her hobbies include writing, acting, and enjoying time with family and friends.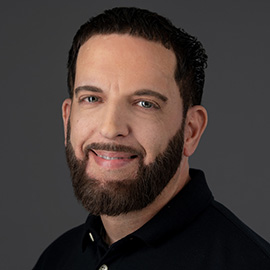 Brian Nowicki


Production and Warehouse Manager



For over 20 years, Brian has overseen logistics, shipments and inventory levels at our Ohio warehouse.  In addition, he works with material suppliers to ensure quality products are delivered to our customers. Brian assists with new product development and testing of new products. Brian maintains inventory levels of Turtle Tiles and ramps so these products are ready and available for our customers. He works closely with outside material suppliers. Brian's leadership has enabled Turtle to ship with a 1% error rate. Brian is OSHA 30 certified and is part of the Turtle Plastics Safety Committee.
In his spare time, Brian enjoys spending time with his daughter and is a sport car enthusiast.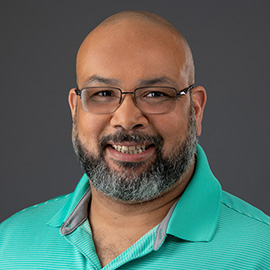 Andres Dominguez

Facility Manager and Warehouse/Production Assistant
A long-time member of the Turtle Plastics team, Andres maintains all the
facilities and equipment for our Lorain Ohio corporate headquarters.  In
addition to his facility management duties, he oversees production and
assembly of specialty matting including Personal Comfort Stations, EZ
Mats, Track Mats, and Eye Wash Stations.
Andres is responsible for all trade show shipments, as well as set up and tear down of the national shows.  Andres serves as the facility manager for our corporate headquarters and is a Safety Committee team member. He is OSHA 30
certified.
Andres and his wife also own a local pub, and in his spare time he bowls and coaches youth football and baseball. He enjoys spending time with his family and is a proud military dad.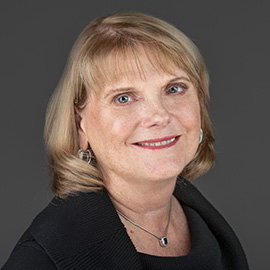 Carol Maier


Special Projects Consultant



After 14 years of dedicated service to the Company, Carol retired in December of 2022. We love her enthusiasm and wisdom, so she will be working on a limited go forward basis with the management team on special projects.  Please join us in congratulating Carol on her retirement and wishing her years of enjoyment with her husband Alan, children and grandchildren.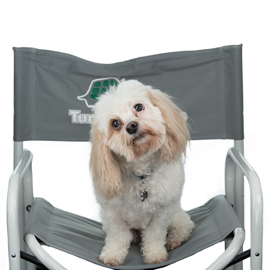 Noah


Staff Pet



Our 12 year-old Cavachon, Noah, is the official pet of Turtle Plastics. He shares a corner office with his human Liz.  He often participates in meetings, business lunches and may jump into your lap if you come to visit us!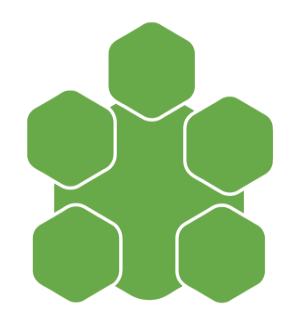 The Turtle Plastics Advisory Board on Thought Leadership

Three years ago, we established The Turtle Plastics Advisory Board on Thought Leadership to provide advice and recommendations related to industry safety best practices, product innovation, marketing, and strategy. Advisory Board members are customers, industry trainers, business owners, and skilled leaders within their own organizations. The Advisory Board includes key Turtle Plastics team members.
We are grateful for the advice and mentoring the Advisory Board provides to us. A large part of our success and growth has been a direct result of recommendations provided by the advisors.