Community Support & Leadership
Turtle Plastics has a long history of supporting communities locally and internationally. We are very committed to being good corporate citizens to our customers and to the community at large.
Founder Tom Norton and his wife, Dr. Karen Bradley, are generous philanthropists who share their energy and resources for a better world. Their focus on serving others serves as an inspiration and a model for our company.
Among their many activities, Tom and Karen have been instrumental in supporting community organizations that promote education and health for the people of Haiti.
In 2017, Tom and Karen established The Turtle Plastics Foundation, a broad-based nonprofit organization whose mission is to advocate, create, support, and promote educational, environmental, health, and safety initiatives worldwide. The Foundation accomplishes this mission through grants, donations, public awareness events, and other marketing efforts.
The Foundation makes distributions to Internal Revenue Code Section 501(c) (3) organizations that support worthy nonprofit causes related to improving public health, education, safety, and the global environment.
The Foundation has been focused on helping to fund grants for fire training initiatives to volunteer fire departments. In addition, the Foundation has provided financial support to organizations such as the Flint Pal Corp to help establish a fresh water supply system for the local community center in Flint, Michigan, to the Renee Jones Empowerment Center in Cleveland, Ohio to help victims of human trafficking, and to local schools in Ohio to assist with STEM programs. The Foundation will be continuing its support to help with the the Flint water crisis and providing funds to the National Fallen Firefighters Foundation as well as focusing on providing resources to communities hit with natural disasters in the form of relief aid funds and in supporting organizations who will be making positive social changes.
Equipment Program for Trainers, Schools, Teams
In addition to the Turtle Plastics Foundation, the Turtle Plastics corporation helps fill the need to support dedicated fire/rescue trainers as well as volunteer fire heroes who need equipment donations or to provide monetary assistance to attend training or buy equipment for their community fire department. Turtle Plastics also provides complimentary or low-cost Turtle Tube – Gen 2 Grain Rescue Sleeves as well as Dura Crib and Dura Stat products to institutional fire training academies and fire and industrial trainers and we support local and international fire extrication teams. Contact us for further information.
Billy Leach Jr. Training Grant for Volunteer Firefighters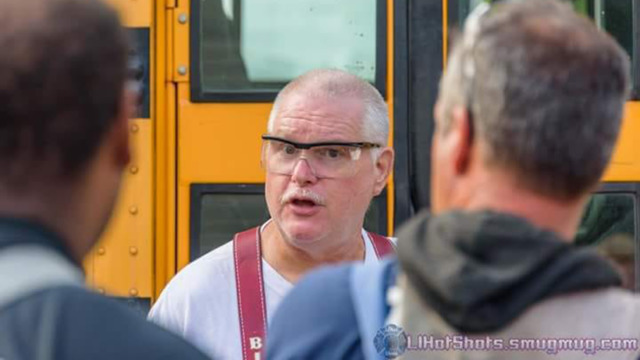 In 2018, Turtle Plastics established a special grant program to help fund training for volunteer honoring our longtime friend and highly respected fire trainer Billy Leach, Jr. Billy passed away in Tulsa, Oklahoma in 2018 while engaged in his life's passion: Teaching fire rescue and safety.
If you are a volunteer firefighter or fire trainer who would like to be considered for this grant, please contact Turtle Plastics or click here to download the training grant application.