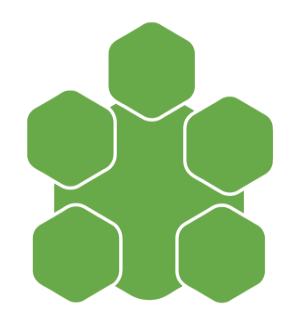 Working with Engineered Plastic
Turtle Plastics continues to strive to create healthier and safer workforce environments. We believe our Dura Crib, Dura Stat and Dura Blend cribbing and blocking products are the better alternative to the dangerous use of wood stabilization of equipment, material storage or during rescue operations. Blocking and cribbing is a phrase which describes a variety of procedures used to stabilize heavy equipment, or large components of heavy equipment, during maintenance. Blocking refers to any of a number of methods for securing a machine, or part of a machine, while it is being worked on. Cribbing refers to the technique of stacking a group of uniform blocks to create a temporary, but sturdy, elevated structure capable of supporting a heavy load. We recommend appropriate training on our products and reading your equipment manuals to determine the correct Turtle Plastics' products for your application.
Working with engineered plastic blocking or cribbing is different than working with other materials for blocking. For your own safety, avoid overloading blocking, understand how temperature can affect working load of engineered plastic, and avoid point source loading our products (i.e., the impact of bolts, sharp objects or uneven, off center loading); we offer protection pads in both HDPE and UHMW material to assist with some point load dissipation. Please note the working load label on each Dura Crib product for optimal load rating.  If you lose a working load label from one of our products or require a Working Load Guide, please call us at 1-800-756-6635.
Please see important safety information located on our Resources page.
If you have additional safety questions, please call us at 1-800-756-6635.