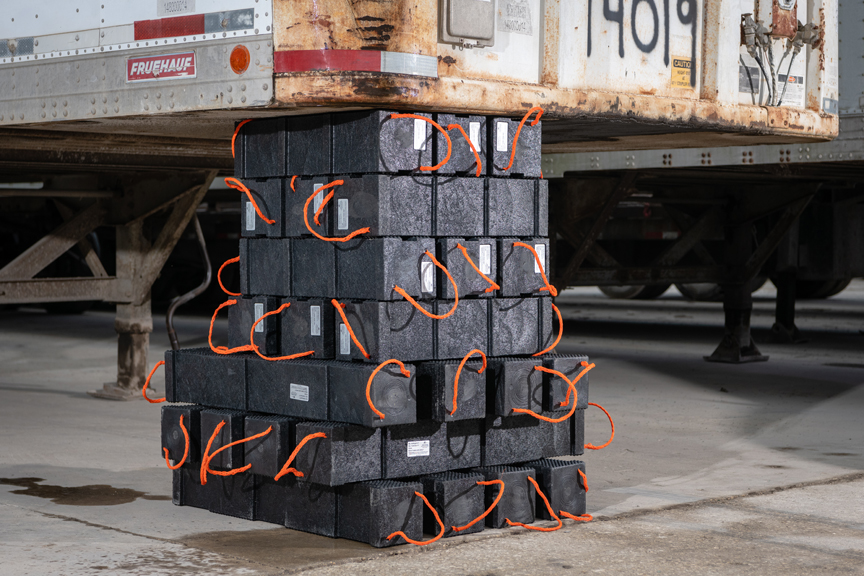 Turtle Plastics has worked closely with industrial manufacturing and transportation safety professionals to design Dura Crib/Dura Stat kits for maximum efficiency in safely stabilizing heavy equipment, vehicles and machinery during repair and maintenance.
Call us at 1-800-756-6635 for information on our industrial and heavy equipment kits.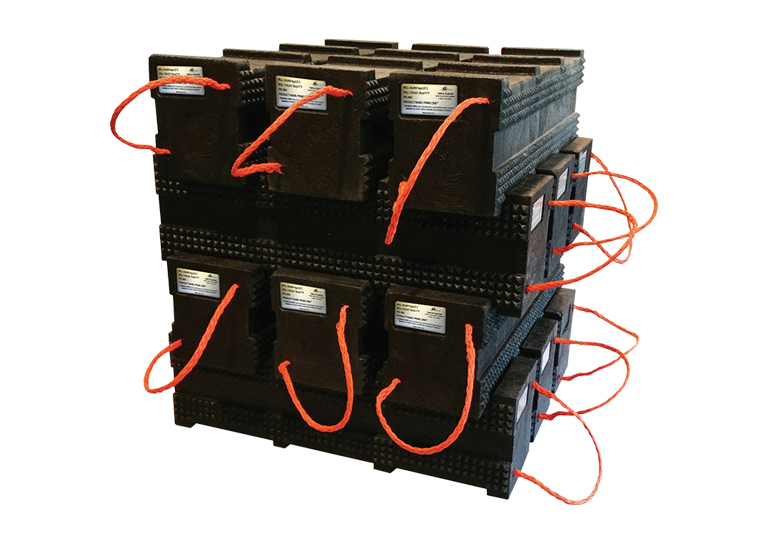 Heavy Equipment™, Super Heavy Duty Lifting™, Detracking™ & Undercarriage Kits™
These kits are designed to take the guesswork out of quantities of Dura Crib plastic cribbing blocks products to ensure complete stabilization platforms for many applications and lifting stabilization to various heights for safe use during maintenance and repairs inside the shop or in the field. Kits can lift 1/4 to full four axels. Heights to 7.5′. These kits utilize either Full Slab Cribs, Prime Cribs or Black Diamond Cribs and appropriate wedges and/or pads.
Call us at 1-800-756-6635 for further information on the HELKG/D/S Kits.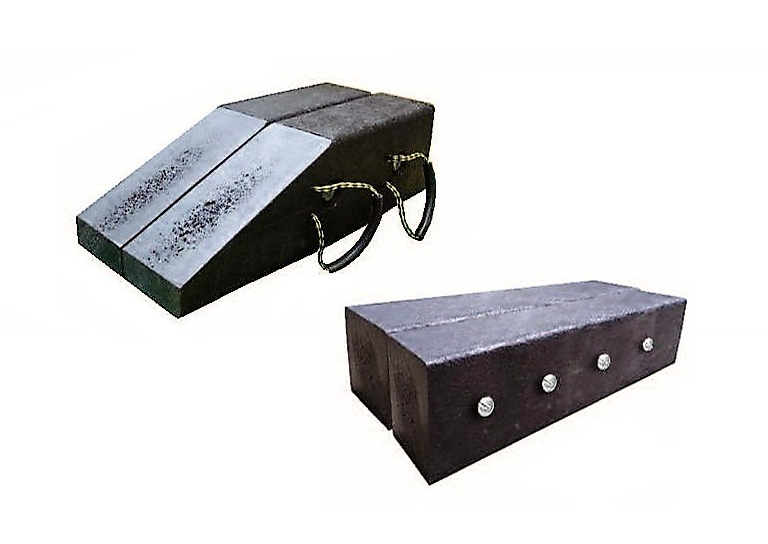 Undercarriage Track Access Kits™
When stabilization is needed for low-clearance tracked vehicles, we have designed the ultimate in loading rizer and a solid base for the ripper to keep workers safe during repairs in the shop or in the field.
Contains (2) 6˝ x 8˝ x 8´ Dura Stat engineered blocks bolted together and (1) The Big Foot Loading Rizer. May be customized to meet specific equipment requirements.
Part # UTA-Small
Weight: 123.37kg/272lbs.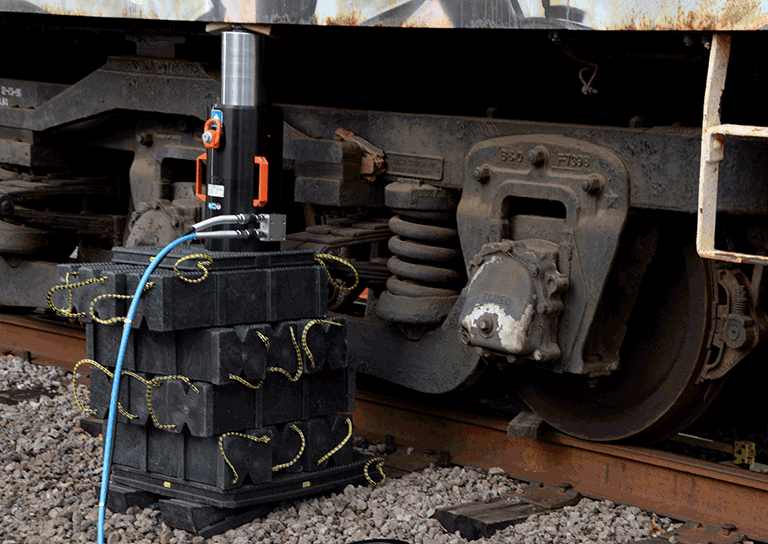 Railroad Kits
These kits are ideal for the uneven terrain associated with repairs or re-rail of railroad cars. We can customize Dura Crib plastic cribbing blocks and Dura Stat components for your application.
Call us at 1-800-756-6635 for information on Hi-Rail Kits.
Forklift and Maintenance Bay Kits
For everyday convenience and mobility, our Industrial Stabilization Kits give forklift repair and maintenance bay technicians on the move the safest stabilizing tools on the market.  Complies with no wood policies found in many industrial facilities.
Turtle Trax Kits™
12-piece Turtle Trax kit allows for quick installation where vehicle or truck crossing is needed. There are enough components to create a temporary crossing during rail crossing repairs.
Part # TT-237-27
Puzzle design locks multiple pieces securely in place.
Portable modular rail crossing repair system provides safe crossing for most types of vehicles and trucks during crossing repair.
US Pat. No. D815,306.
Dimensions: 279/16˝ x 231/8˝x63/4˝ each
Weight: 29.48 kg/65lbs. each piece and 354kg/780lbs. for complete kit.
Forklift Stabilization Kit R™
Leading forklift manufacturers insist that their technicians use Turtle Plastics Forklift Kit to stabilize equipment during repairs. Unlike wood mast blocking, our engineered plastic mast blocking is tested to a vertical working load. Kit components include multiple forklift support blocks — 4 specialty Dura Stat blocks tested for vertical exertion of the channel mast, 2 wheel chocks, 2 clamps, 2 Little Black Diamond Cribs, choice of 2 Stockpicker Rizers or 2 Lock Blocks – and a carry bag for mobility.
Mfg. Part #: BSR Forklift Stabilization Kit R
Contains:
(2) Wheel Chocks
(2) Bessey Clamp
(2) Little Black Diamond Crib
(2) 4˝x4˝x 48˝ (true) Dura Stat
(2) 4˝x 22˝ (true) Dura Stat
Carrying Bag
(2) Accessory Parts – pick from either Lock Blocks or Stockpicker Rizers
Weight: 103.41 kg/228 lbs.
Maintenance Bay Kit™
For a more comprehensive kit for technicians utilizing work within a service bay, we created the Maintenance Bay Kit which included the Forklift Stabilization Kit which contain the specialty load-tested forklift support blocks plus additional cribbing to assist in the stabilization of other industrial equipment repairs.
Mfg. Part #: MBS
Contains:
(4) Double Wheel Chocks
(6) The Slab
(4) The Half Slab
(12) Prime Crib
Forklift Stabilization Kit R – choice of 2 Lock Blocks or 2 Stockpicker Rizers